---

---
---

---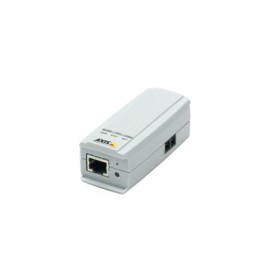 $249.00
Add to cart
AXIS P7701
Video Decoder
– Decodes H.264, MPEG-4 and Motion JPEG
– Digital or analog video output
– Sequence mode and auto-connect on alarm
– High-quality audio
– Power over Ethernet
AXIS P7701 Video Decoder provides a simple monitoring solution by enabling analog or digital monitors to connect to and display live video from Axis network cameras and video encoders.
$499.00
Add to cart
Steager: Accessories
Security cameras are not new to everyone. In fact, even homes and schools have security cameras aside from business which is expected to have this technology. Despite of their vital roles for security matters, not all security camera providers offers quality surveillance cameras. Luckily, Steager Security always assures the quality of their comprehensive features for surveillance cameras. Ideally, they are not just focusing on the quality of their security cameras but also on the accessories which are very helpful for keeping quality security within the area.
Here are the security cameras accessories that you might want to include when you buy surveillance camera system for your home, school or business:
• Camera Holders
• Corner Brackets
• Series Pendant Kit
• Wall Mount Brackets
• Rack Mount Brackets
• Video Decoder and Encoder
• Bracket Internal Cables
• Tilt Motor
• Telescopic Ceiling Mount
Each of the accessories included has its own specific features including the size, color and uses. All of these accessories, when properly installed, are great in providing network cameras additional layer of functionality for home or business establishments. Aside from the fact that these accessories are very helpful for great function of the video surveillance cameras, they also give the specific use of the camera in the place. The sets of accessories being offered by Steager Company have been created by the best procedure and materials to meet specific standards for your integrated IP security cameras at home or ion business.
The offers of accessories available from Steager are really ideal for many reasons. One of these is about the availability that we ensure to allow you experience the quality features security camera securities for all types of establishments. Steager security cameras and accessories are available for ten countries worldwide and we are looking forward to double and exceed further from the current numbers of these countries. We want everyone to ensure security features in their place by starting from these security cameras and its available accessories.
The main reason for you to have these accessories is because of having the best condition of network cameras at your home. Many have tried these accessories and we have already proven how it is worth having in their place. In this way, customers can have the feeling of always being safe and secured within their place. Such feeling delivered them to the idea of continuously trusting the video surveillance cameras and its accessories to be used and replaced by the same provider and that is Steager Security.
You surely don't want anyone any security breaches to happen at your home, right? However, in case it really happened, you can still have the chance to determine the people behind it. So take a look at the security cameras and comprehensive accessories being offered by Steager Security. Choosing their cameras will give you the most convenient feeling at home. Your call and visit to the website to see our technology products are very much appreciated by Steager Security. Get in touch with us now.